Smart Brevity® powers clear communication.
We're all slammed with too many words. Slacked words. Emailed words. Texted words. Words, words, words.
Attention spans are shrinking.
Reader habits are shifting.
Both create an urgent need to evolve how we communicate. Smart Brevity is how we break through.
Why Smart Brevity works
It starts with data. We spent years digging into data, science and consumer trends and saw most folks are:
Overwhelmed — checking messages 70-400x a day.
Under-informed — missing critical context.
Frustrated — ignoring long, impenetrable updates.
Tight on time — reading for 26 seconds, on average.
Then we built a format to fix that. Smart Brevity was born in a newsroom and perfected inside 300+ organizations big and small. The result: clearer updates, happier readers.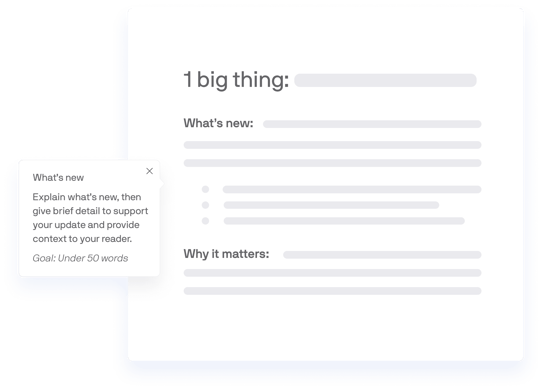 How Smart Brevity works
Let's start with how modern minds work. When we see new content — no matter the type — our brains ask two things:
What is this about?
Is this relevant to me?
If we can't get to "yes" in about 17 milliseconds, we move on. Smart Brevity leans into that, telling readers "What's new" and "Why it matters" first — always — so they stick with us. The result: stronger engagement and trust.
What Smart Brevity looks like
Whether we're reading 10 words or 10,000, if our eyes hit a big block of text, we zone out. Shut the email. Star the tab.
Yes, but: There's a winning mix of white space, bolding and bullets that will break us out of that haze.
And it works for any form of communication. It's built on insight from eye-tracking labs and 5+ years of testing. The result: 50% shorter read times, on average.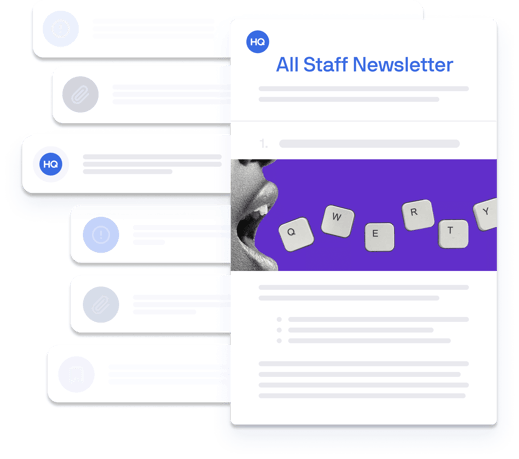 Smart Brevity Guidance in Axios HQ combines Axios' Smart Brevity expertise with machine learning to enable clear, more effective internal communication.