Learn how to add colleagues to collaborate with in HQ
Inviting a colleague to your company's organization
in HQ is easy.
Head to your Organization page, and c
lick the "Add user" button in the upper right corner.
In the menu that opens, enter the first name, last name, and email address of the colleague you would like to invite. Select their role type and, for Members, set their
permissions
.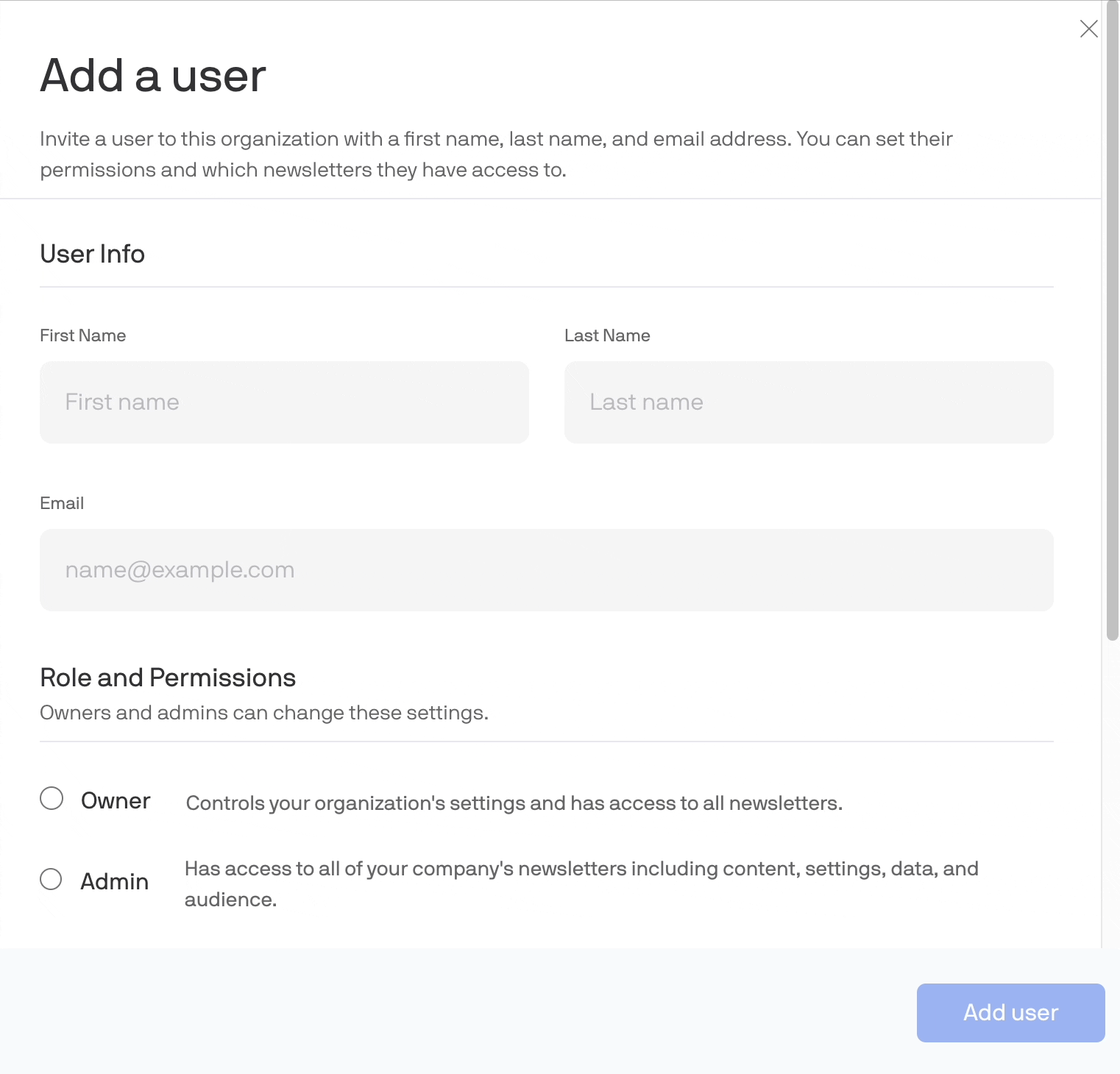 Additionally, you have the option of granting your colleague access to specific newsletters as a collaborator. Your colleague will be sent an email invite to join to your organization.
If they don't already have any account, they will be sent an email inviting them to create one and log in.
Any collaborators invited to HQ through this method will default to being a Member with the ability to create new series and invite new users but without access to your organization's synced directory, but you can always go in and change their role on the Organization page.