Easily collaborate with your team members by using assignments.
Assignments allow you and your team to manage who still needs to write/edit an edition or card before it's ready to be sent. Use assignments to notify other collaborators via email when you are ready for their contribution and get insight into which assignments are complete and which are still outstanding.
Assigning
Any collaborator on a newsletter can set an assignment for anyone in their HQ organization. Other users can be assigned to the entire edition: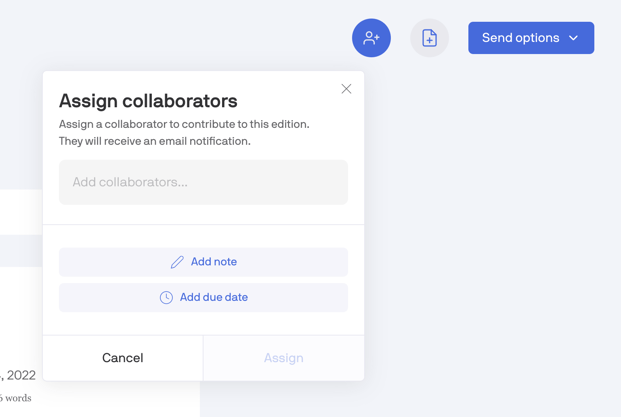 Or to a specific card within an edition: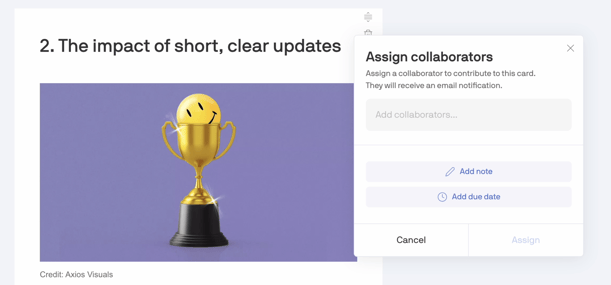 You can assign multiple users at once to an edition or card, and have the option to include a note and/or due date with your assignment.
Notes and due dates will be included in the assignment sent to the user who was assigned, and can be viewed by anyone in the editor, but cannot be edited once sent.
Overdue assignments are indicated in the editor.
You can also use assignments to add a new collaborator to your newsletter, as long as they are already a member of your organization in HQ. These new collaborators will automatically be added as Writers (not Senders) to the newsletter.
Assignees can see where they have been assigned — at the top of the page if they've been assigned to the whole edition, or on the specific card you've assigned them to.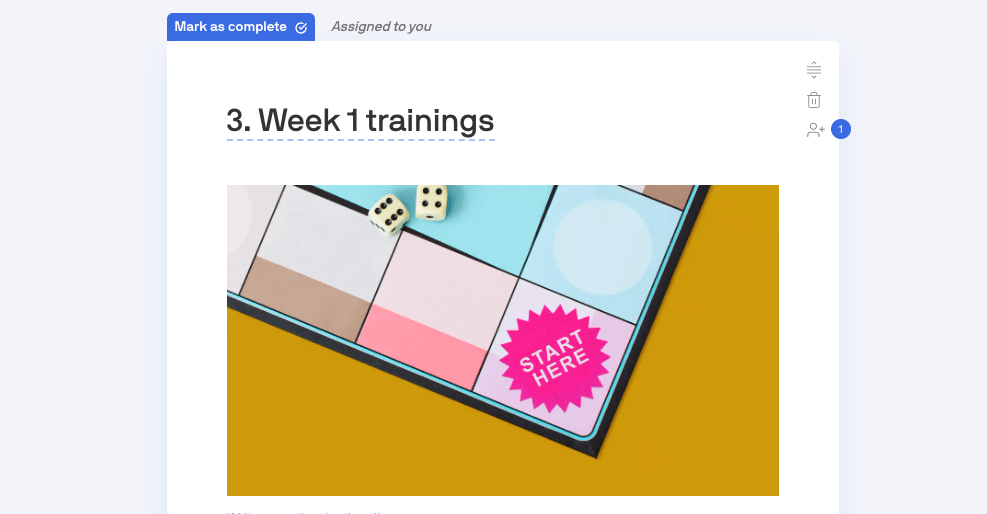 As a visual reminder, assignments are also visible on your Drafts tab: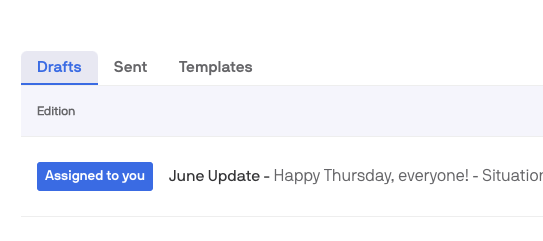 Actions on assignments
Once assigned, users can click on the Assignments icon to view any assignments and use the three-dots next to an assignment to:
Mark the assignment as complete
Remind other collaborators of their assignment
Delete the assignment
All of these actions will trigger an email to both the assigner and the assignee.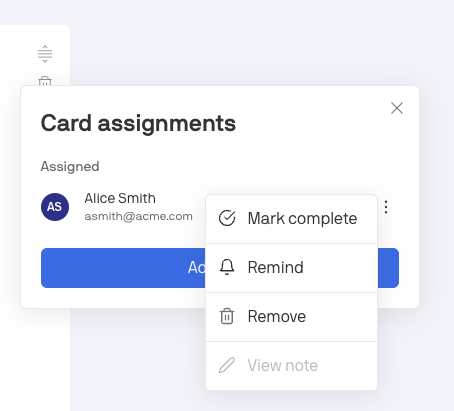 You can also view the note attached to the assignment, if applicable, or retroactively reopen the assignment if it's still incomplete.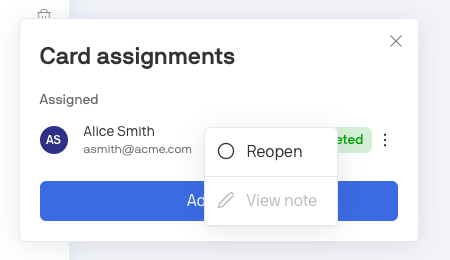 If all assignments are completed for a card or edition, you will see a green checkmark on the Assignments icon: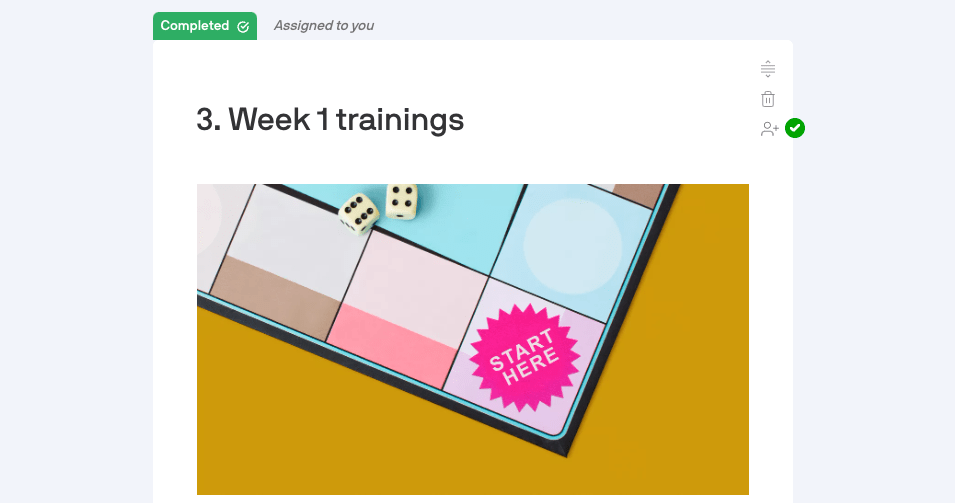 FAQs
How do I add someone as an editor of my newsletter?
On the Settings page, scroll down to your list of collaborators and click "Add collaborator." If this is a new user, they will receive an email with their login credentials. If the user already has an account, the newsletter will now be visible to them after they refresh their page.
Can I create an assignment for someone who is in my organization but not a collaborator on this newsletter?
Yes. Creating an assignment for someone in your organization with an active Axios HQ account automatically adds them as a collaborator on the relevant newsletter.
Can I create an assignment for someone not in my organization?
No. You can only create assignments for members of your organization. If you want to assign someone not in your organization, you must add them to your organization first. You can quickly do so by adding them as a collaborator on the current newsletter.
Who can remind assignees, mark assignments as completed, and delete an assignment?
Any collaborator on a newsletter can remind assignees, mark any assignments as complete, or delete an assignment for an edition or card in that newsletter.